[
Lee esta entrada en español
]
ETSU's bilingual newspaper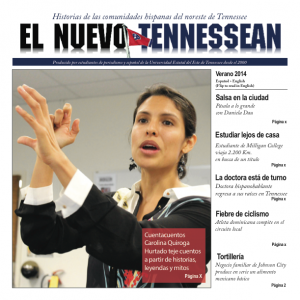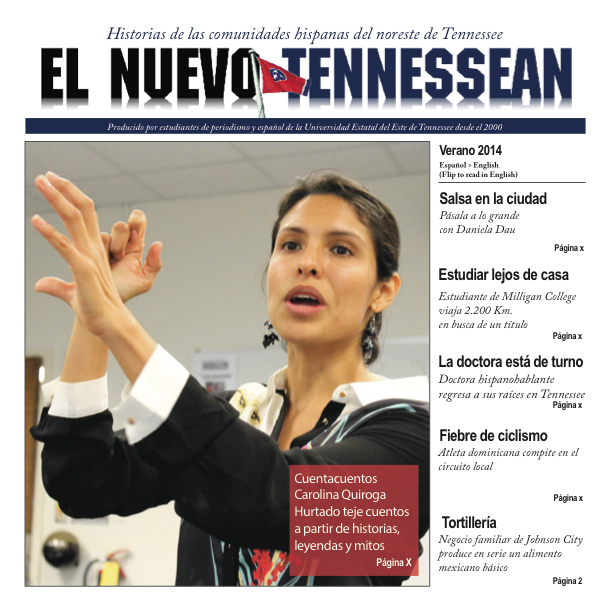 As you can see in the website of the LCRC, El Nuevo is published in both English and Spanish once a year by the East Tennessee State University:
«Since 2000, the Language and Culture Resource Center ( formerly the Department of Foreign Language), in cooperation with the Communication Department and the Department of Literature and Language, has published twelve annual editions of El Nuevo. «
But this year's edition was special for me because I've been involved in the proof-reading of the whole edition and in the translation of some of the articles, like this one: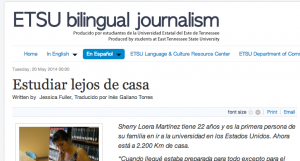 Click in the pic to read the article.
El nuevo is a great project of which I am proud to be part.
You can see more articles in their website http://etsubilingualjournalism.org/